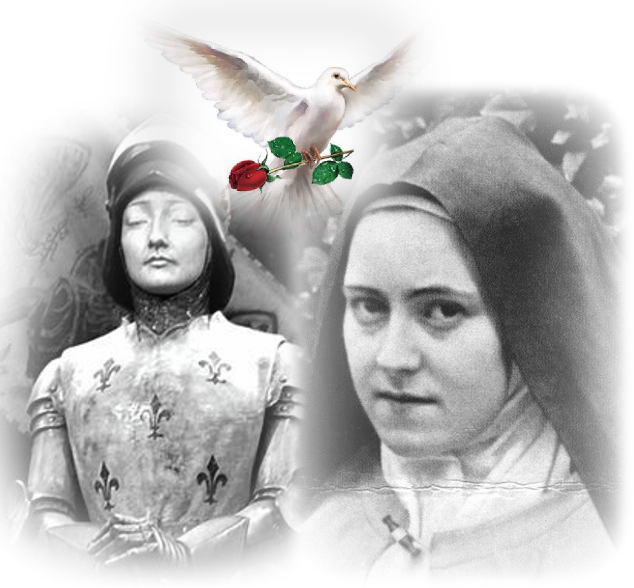 The Dove and Rose
A holy expression of Jehannian-Thérèsian Catholic Spirituality. The Dove and Rose is a phenomenological spiritual journey in the company of the combined hearts of St. Joan of Arc and St. Thérèse of Lisieux.


Thérèsian Thunderbolt
"Speaking of clouds, I remember how one day when we were out, the blue sky became overcast and a storm came on, accompanied by vivid lightning. I looked round on every side, so as to lose nothing of the grand sight. A thunderbolt fell in a field close by, and, far from feeling the least bit afraid, I was delighted--it seemed that God was so near." St. Therese of Lisieux. The Story of a Soul (Illustrated) (pp. 24-25). Kindle Edition.